Gabion walls
Both Louise Harrison-Holland MSGD and Barbara Samitier MSGD are introducing more gabion-style walls and structures into their garden design.
Louise predicts that stone work will be used in a less structured way in 2019 and when used vertically will be more like a 'rubble' stone, but softened with planting.
"I have noticed a move away from stark modernism towards a style that still retains a strong geometry but is tempered with a choice of materials in softer tones," she says.
Log walls and metalwork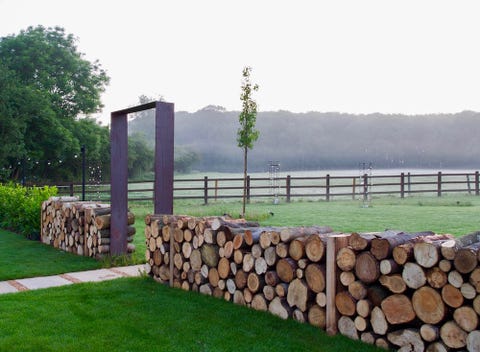 Designers are also obsessed log walls.
"They can act as a feature wall, a boundary or a screen while providing a necessary habitat for insects and a wide range of wildlife," Barbara Samitier says.
She also expects we will see more metal in the garden as "it is such a versatile material that lends itself to so many applications."
Barbara is designing metal arches and pergolas for many of her current projects. She has incorporated metal walkways, mirrored stainless steel and perforated Corten steel in her gardens for walls and pergola roofs.
New colourways
Designer Jon Sims MSGD expects the rise of porcelain in garden design, meaning it won't be long before the demand for indoor colour creeps outdoors.
He envisages a move away from using replica stone in the garden, and an increase in colour choice and pattern in hard landscape materials.
For a garden that suggests luxury, Joe Perkins MSGD recommends combining red and purple alongside greys and blue-greys in plant foliage.
He, too, is seeing a trend in younger garden enthusiasts looking to style their outside space as they would an indoor room, using bright coloured accessories or furniture. Joe cautions that simplicity and repetition are the key for success here.
MDF goes outdoors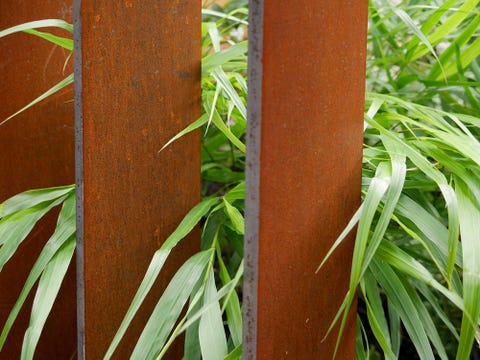 Prepare to see more charred timber cladding in gardens this year.
Jon Sims MSGD has been experimenting with Shou-Sugi-Ban, and is also introducing rough shutter-faced concrete into his projects.
He foresees more designers using external MDF in garden designs as it offer numerous options in terms of colour and unusual shapes and durability, too.
Teenage hangouts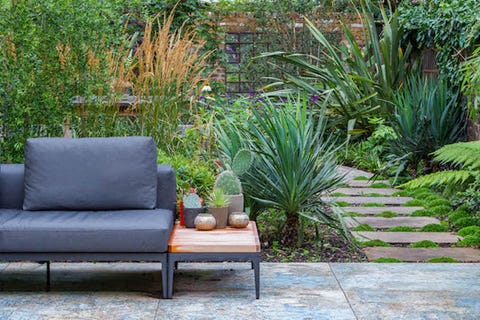 Karen Rogers thinks the growing demand for teenage hangouts in gardens will gain momentum in 2019.
Karen designs these gardens with secluded garden buildings, or separate seating areas featuring outdoor fire pits or fireplaces.
"These spaces require clever screening from neighbours as well as good lighting and planting that absorbs as much noise as possible," she says.
Letting nature in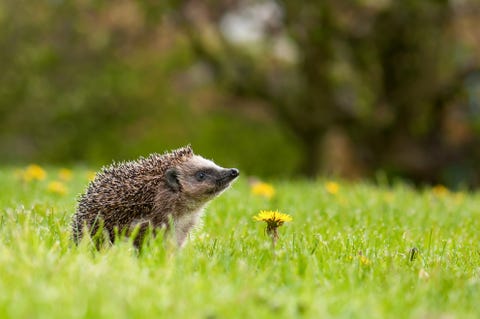 Nature is coming to the fore in 2019, says Louise Harrison-Holland MSGD of Blue Tulip Garden Design, and we will see on-going support for wildlife corridors in the wider landscape, especially around the survival of our native hedgehog, whose numbers have plummeted in the past years.
"The move toward a slightly looser, wilder style of garden design will help support this initiative," Louise says.
She predicts hedging will become the number one choice for garden boundaries next year, too.